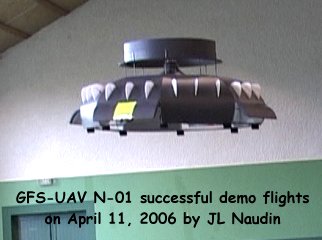 GFS-UAV N-01A demo flights
A Coanda effect flying saucer
created on April 12, 2006 - JLN Labs - April 12, 2006
Toutes les informations et schémas sont publiés gratuitement ( opensource ) et sont destinés à un usage personnel et non commercial
All informations and diagrams are published freely (opensource) and are intended for a private use and a non commercial use.
---
On April 11, 2006, I have conducted a lot of demo flights and tests in a wide open space with the GFS-UAV N-01A,
You will find below some photos and a video. The N-01A UAV has been able to do a stable hovering at 3 meters above the ground.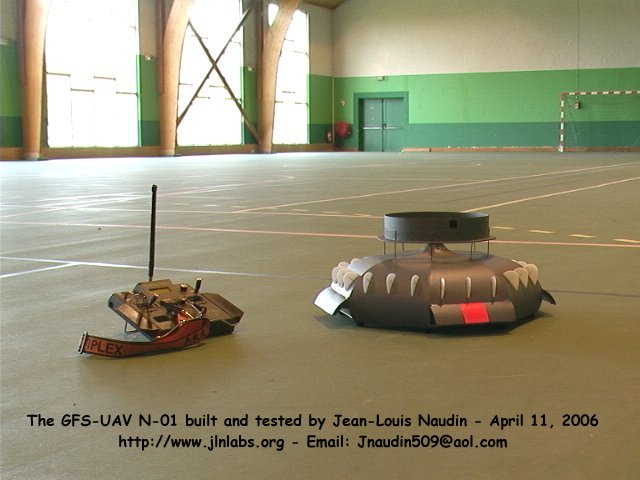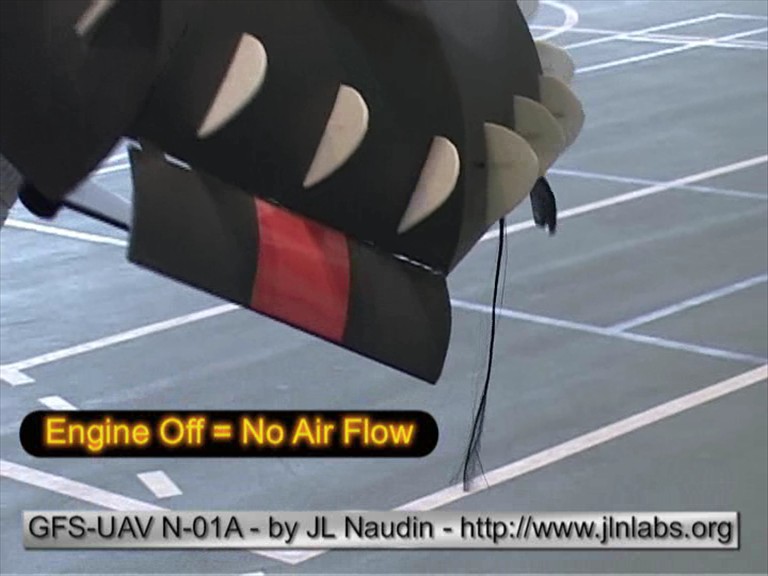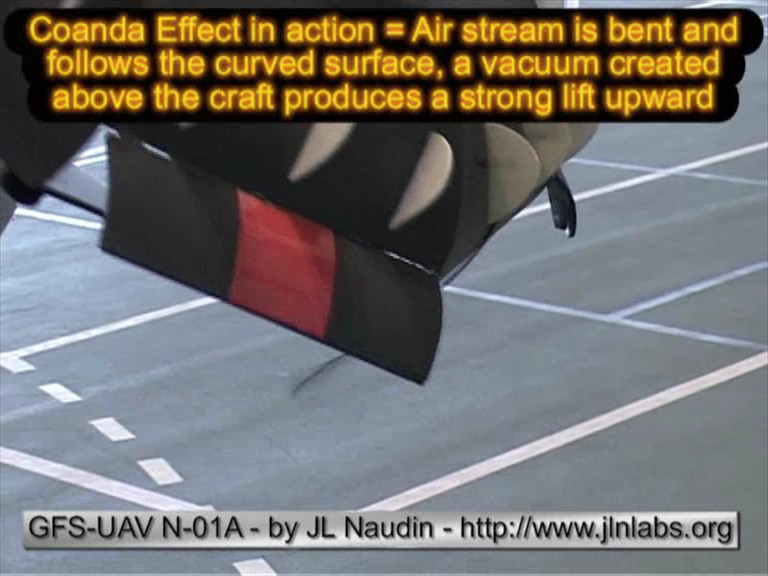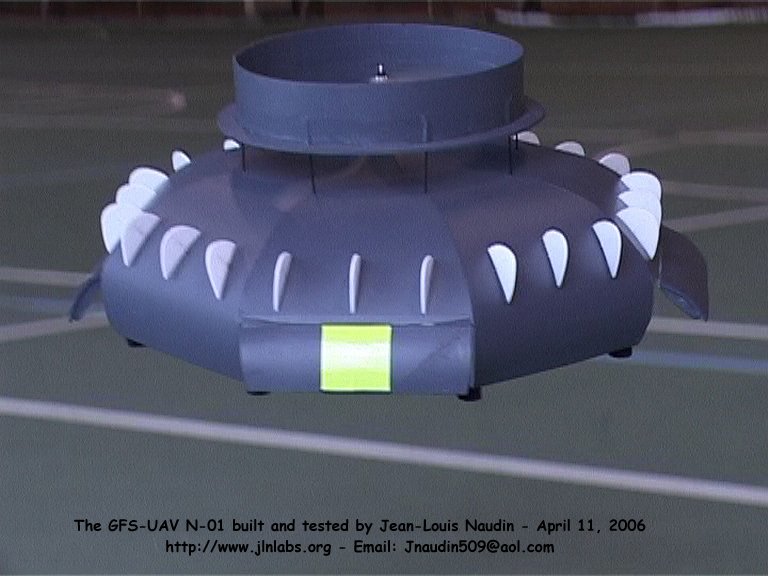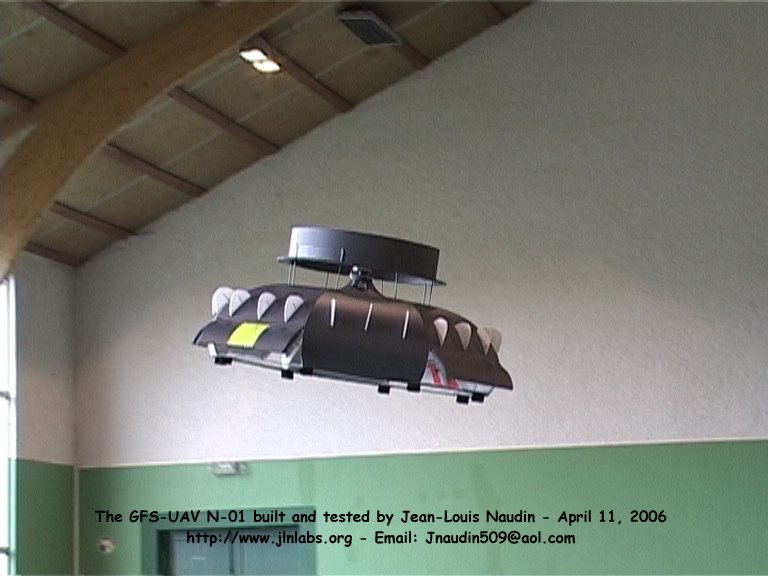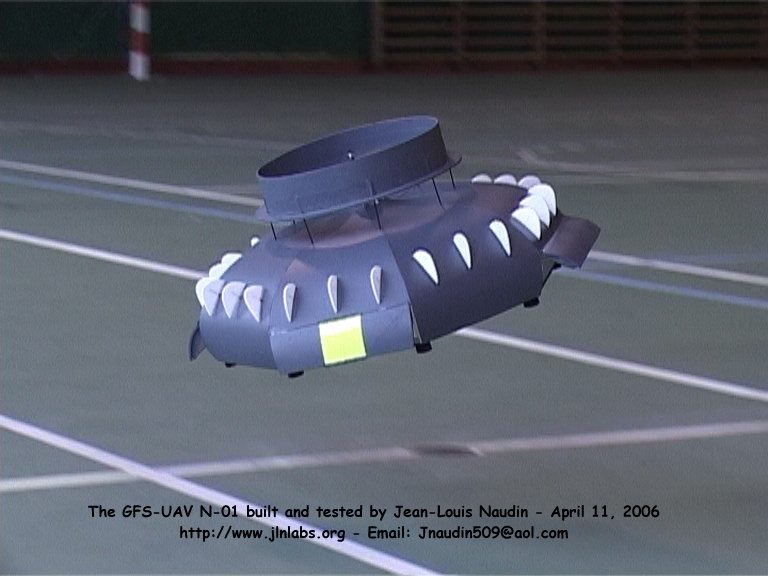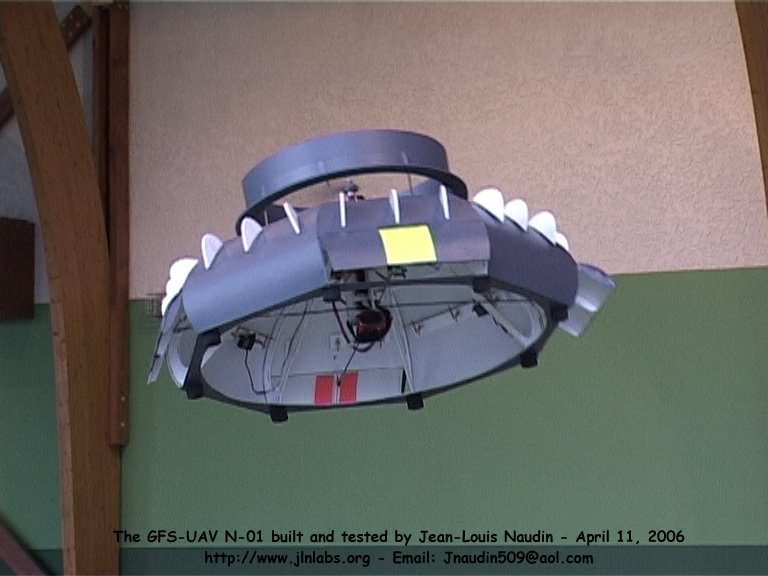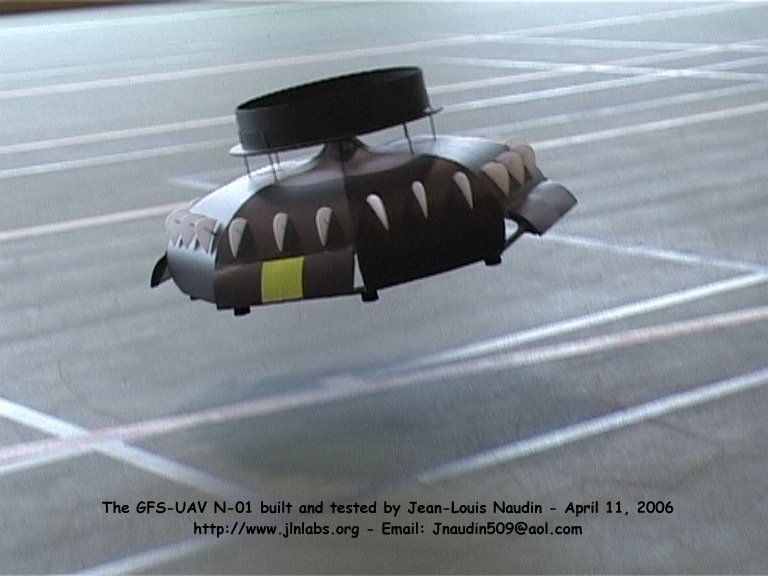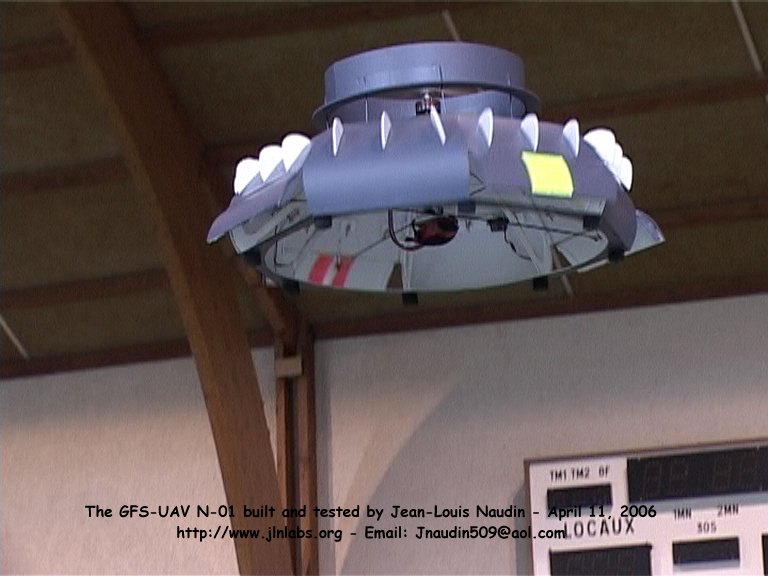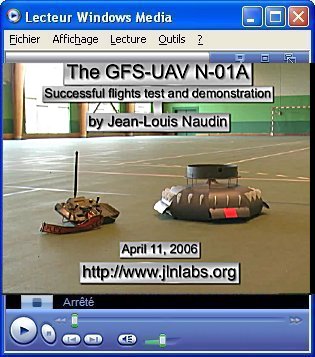 Click here to download a Low Quality video (WMV) (3.7 Mb)
Click here to download a High Quality video (WMV) (9.8 Mb)
Click here to download the (MPEG) Quicktime video (16.9 Mb)
---
For more informations, please contact Jean-Louis Naudin : JNaudin509@aol.com
---
return to the GFS-UAV home page