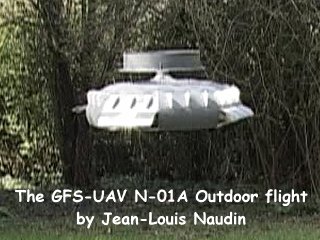 The GFS-UAV N-01A tests flights
A Coanda effect flying saucer
created on April 7, 2006 - JLN Labs - April 9, 2006
Toutes les informations et schémas sont publiés gratuitement ( opensource ) et sont destinés à un usage personnel et non commercial
All informations and diagrams are published freely (opensource) and are intended for a private use and a non commercial use.
---
On April 7, 2006 my GFS-UAV model N-01A has been done a lot of flights outdoor.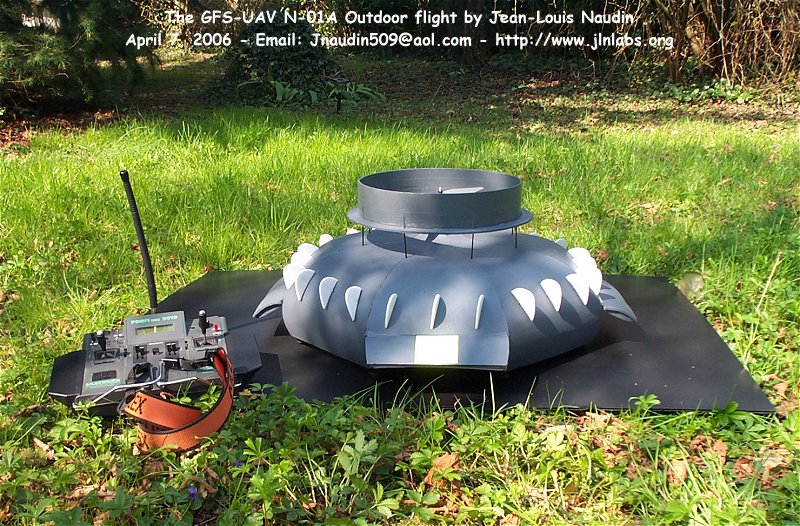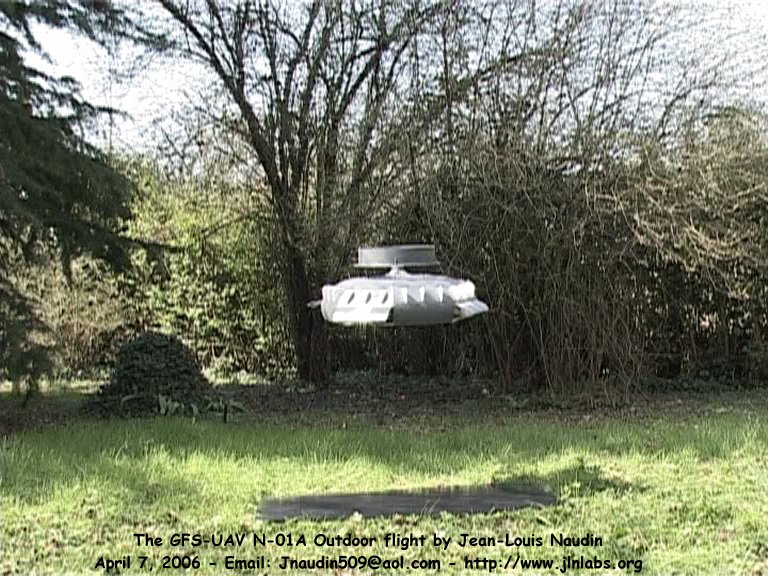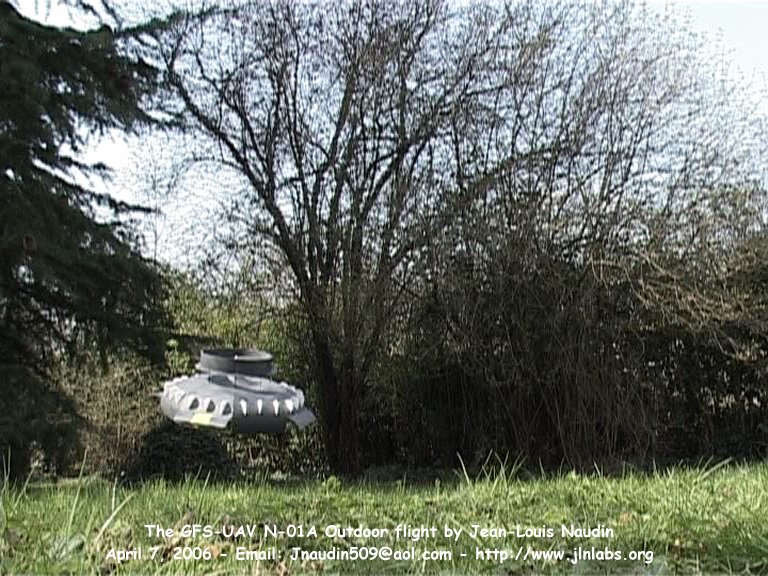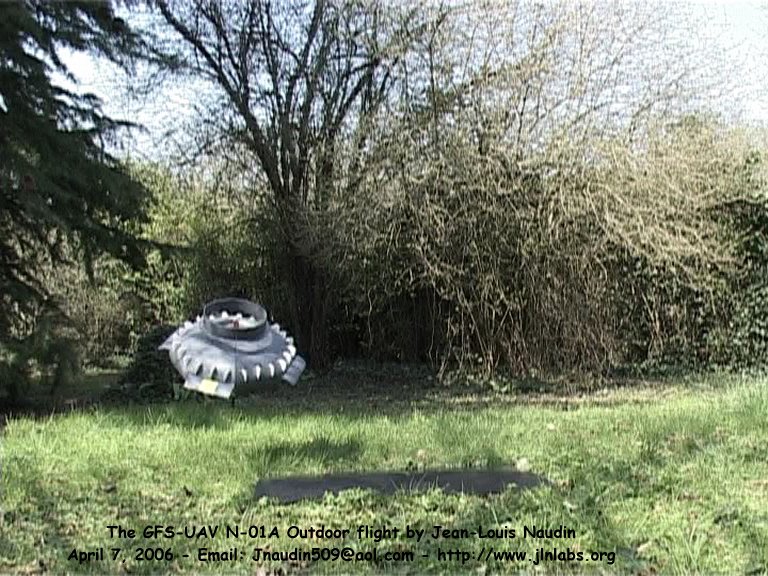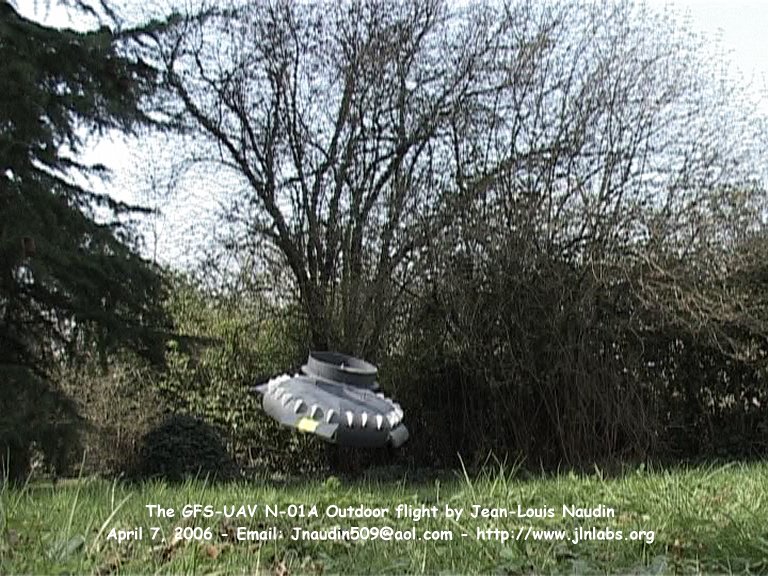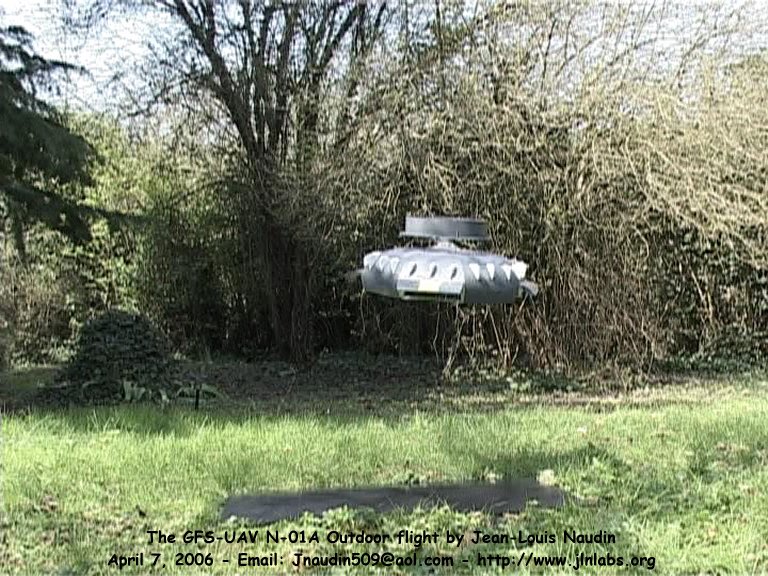 The GFS-UAV N-01A flight very well, it is able to take off verticaly, translate, hoover and land verticaly like an helicopter..
The flight is more safe than my electric propelled RC helicopter (the Zoom 400 from Protech).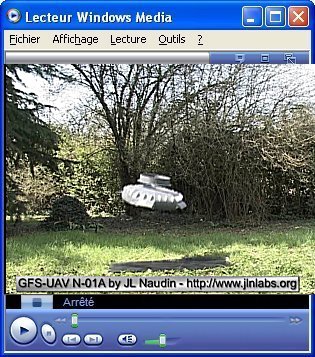 Click here to download the video (WMV) in High Quality (17,3 Mb)
Click here to download the (WMV) video in Low Quality (3 Mb)
Click here to download the (MPEG) Quicktime video (15.6 Mb)
Click here to download the (DivX/AVI) video (8.8 Mb)
See also :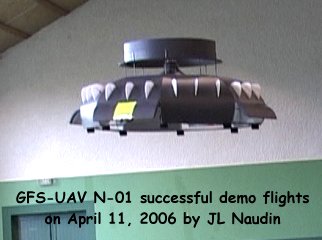 Successful hovering at 3 meters above the ground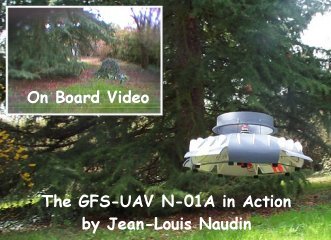 The GFS-UAV in action with a video-camera
---
For more informations, please contact Jean-Louis Naudin : JNaudin509@aol.com
---
return to the GFS-UAV home page